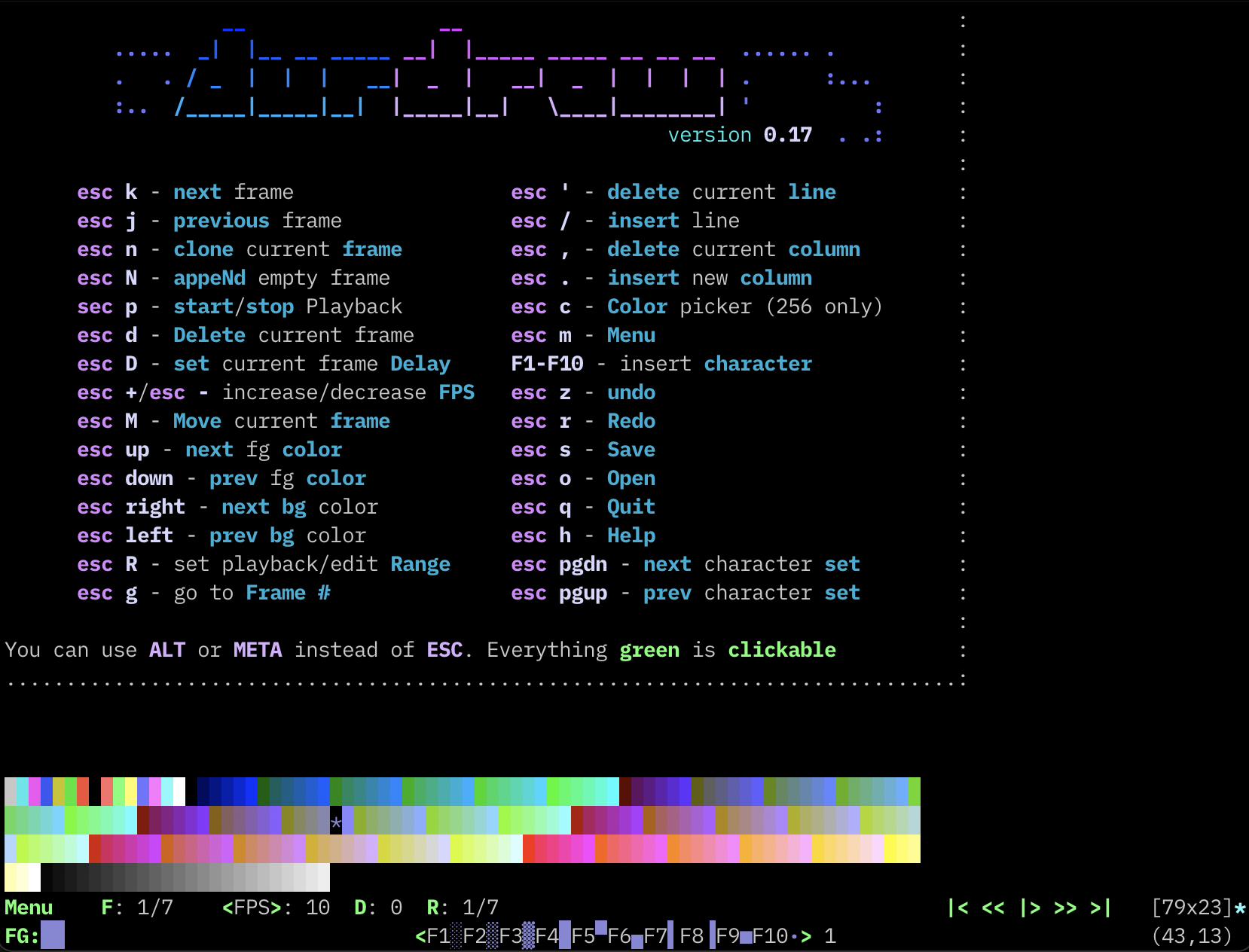 About
Durdraw is a versatile ANSI, ASCII and Unicode art editor for Linux, macOS and other Unix-like systems.
Durdraw runs in your standard Unix terminal and is heavily inspired by classic ANSI drawing programs for MS-DOS and Windows like TheDraw, ACiDDraw and PabloDraw. However, unlike these programs, Durdraw supports frame-based time-controlled animation, Unicode drawing characters, and 256 color Xterm mode.
Frame-based Animation with variable speed control
256 Color Support
Add ASCII animation (with color) to shell scripts
Runs in the Terminal
Export to Animated GIF (requires Ansilove)
"Durdraw is a project to breathe life into static ASCII art." -- Linux Voice Magazine
Downloads
The best place to get the latest version of Durdraw is from Github.
To check out the latest beta features, try the development branch.
Optional:
Animated GIF Export requires Ansilove
IBM-PC TrueType Font, dMg's Amiga Fonts
Mac OS X Terminal configuration file (for ANSI support)
RXVT Configuration Example (for ANSI support)

Screenshots and Examples